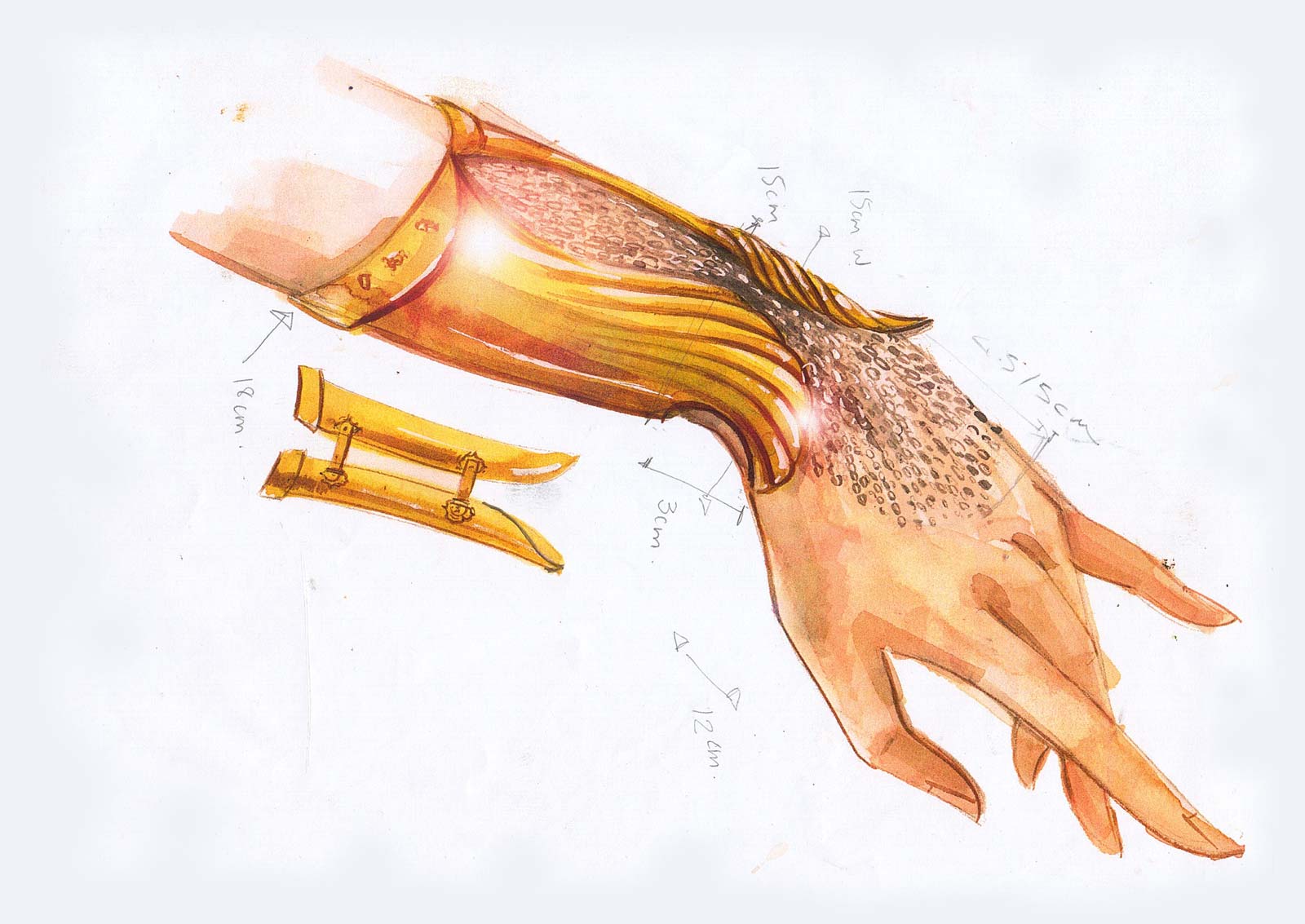 Jewellery for Jack The Giant Slayer movie
Design for Warner Brother's Jack The Giant Slayer. Directed by Bryan Singer, with costume design by Joanna Johnston.
Yunus & Eliza were called in to make Princess Isabelle's Cuff,  it is a gift from her mother, and is all that Jack is left with as he pulls it from her arm trying to save her from the beanstalk.
We hand carved the main structure of the cuff in wax, and then lost wax cast it in Bronze before Gold plating it. For the central section we hand made Sterling Silver chain mail. We did several fittings with actress Eleanor Tomlinson both at Pinewood Studios and at our London studio.